Centro Hospitalar de Lisboa Ocidental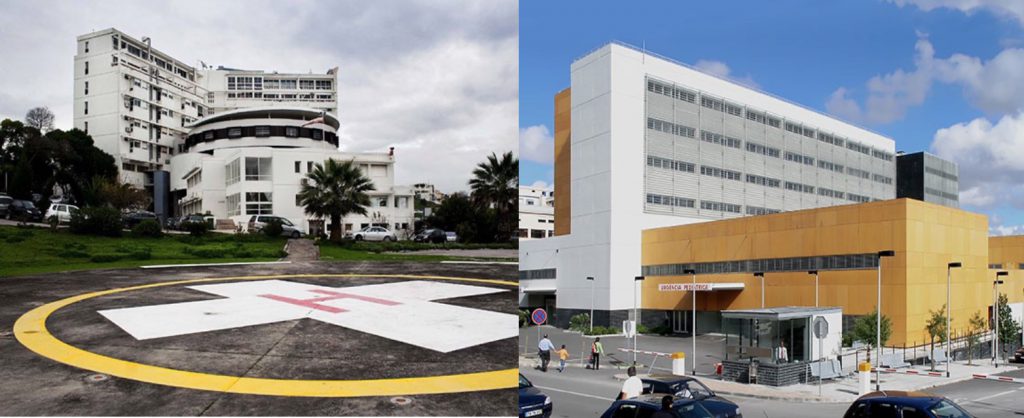 The Centro Hospitalar de Lisboa Ocidental (Western Lisbon Hospital Center), affiliated with the Lisbon Academic Center and Nova Medical School of Lisbon is home to one of the busiest Heart Programs in Portugal, with a long tradition of innovation, research, and excellence.
It is a National Reference Center for Congenital Heart Disease since 2016, working in partnership with Centro Hospitalar e Universitário de Lisboa Norte (CHULN), the largest hospital in the country.  Our program brings together the departments of pediatric and adult cardiology, cardiac surgery, anesthesiology, and radiology as the core services for the Reference Center, supported by all other departments and specialties to create a solid platform for treatment of congenital heart disease.
Our mission is to provide full and integrated medical and surgical treatment for congenital heart disease from the fetus to adulthood, providing high quality health care, research, and education.  Our values include patient centered approach, focus on safety, strict ethical standards, integrity of action and sustainability. Our vision is to maintain a high level of performance in association with national and international centers to provide the best care for congenital heart disease.
We receive patients from all over the country and overseas, particularly from Portuguese-speaking African countries.  We have a long tradition of peripheral clinics, which we run in 10 hospitals in Portuguese mainland and the Azores islands.
The team includes members of scientific steering groups, working groups and editorial boards of scientific journals, being involved in research projects at national and international level. We work closely with basic research groups of 2 medical schools in Lisbon.  In the last 10 years the Heart Department has published over 200 papers in peer reviewed journals.
The Department has a strong liaison with a patients' organization, "Associação Coragem (Courage Association), whose head office is based at the hospital, and supports patients and families with congenital heart disease, and contributes to raise awareness about this situation.