Austria: Medical University of Vienna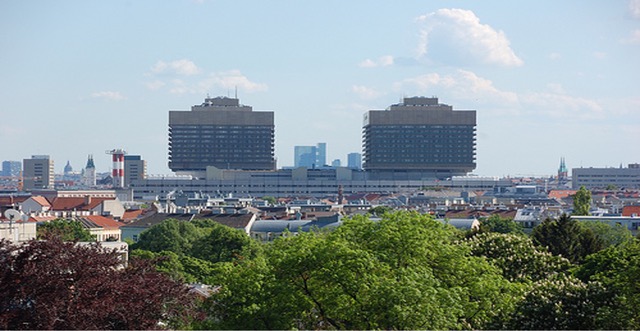 The Pediatric Heart Center Vienna unifies knowledge and expertise of different medical disciplines. It is embedded in the Medical University Vienna. The core unit is the Department of Pediatric Cardiology at the University hospital for children and adolescent medicine.
Early detection and treatment of congenital and acquired heart diseases is the central task with which we fulfill our care mandate for Austria, especially the region of Vienna and also for Tyrol and Vorarlberg.
As one of the two accredited training centers for Pediatric Cardiology we support other units by offering training for aftercare professionals and cooperating networks applying video conferences etc.
In order to guarantee professional and comprehensive patient care, we live the intensive cooperation with the associated units at the General Hospital Vienna, as well as with the referring physicians.
We have a vibrant program for transition from Pediatric Cardiology to Adult Cardiology in the best interest of our patients.
Due to our special expertise in cardiomyopathies and rhythm disorders we offer the full spectrum of diagnostic and therapeutic procedures to our patients. We are running an own pediatric catheter laboratory where we perform all types of interventions for defect closure (ASD, VSD, PDA, Fistula….) and opening of vessels (balloondilatation of aortic/pulmonic valve, balloon dilatation and stent implantation in aortic coarctation, pulmonary arteries, veins……). Beyond this we perform electrophysiologic studies and ablation procedures for children with arrhythmia in our pediatric cath lab.
Surgery for congenital heart defects is offered for the whole spectrum of diseases for more than 400 patients each year. Including the most complex procedures in newborns are done with high rates of success on an international highest level of expertise and performance.
In addition to congenital heart defects, the care of children with heart failure is playing an increasingly central role.
Our hospital is the only hospital in Austria to perform heart transplantations in children and adults with complex congenital heart defects and cardiomyopathies of all age groups. Beyond the surgical and transcatheter treatment of congenital heart defects, we also have a large program of mechanical circulatory support for children and adolescents with terminal heart failure.
We established specialized outpatient clinics within our pediatric heart center to focus on pulmonary hypertension, cardio-genetic diseases like Marfan syndrome, pacemaker/ICD, arrhythmia, including genetic arrhythmia, heart transplantation and fetal cardiology.
On an academic level we lively cooperate with institutions all over the world and are involved in numerous studies for drug development, new devices and therapeutical strategies to cure children and adolescents with congenital or acquired heart disease.
For further information please visit our website https://www.meduniwien.ac.at/hp/kinderherzzentrum-wien.
Prof. Dr. Ina Michel-Behnke, Head of Pediatric cardiology for the team of the Austrian Pediatric Heart Center Vienna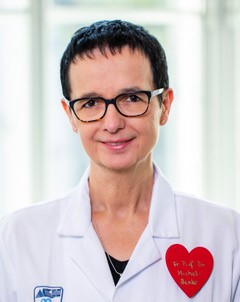 Prof. Dr. Michel – Behnke