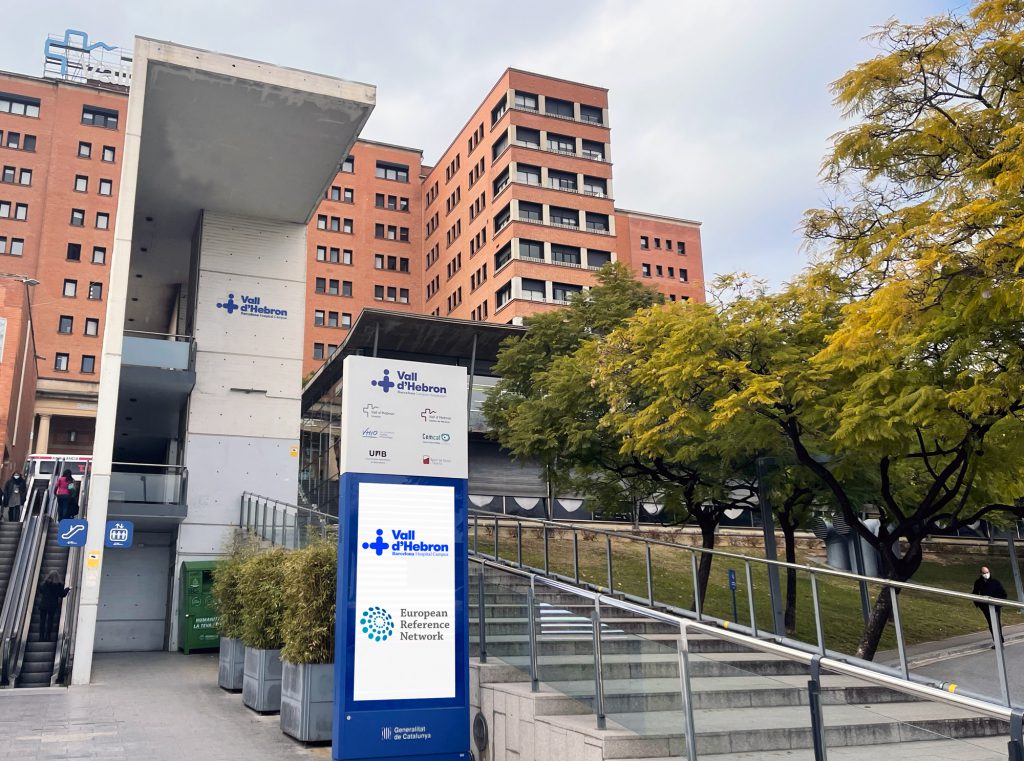 Healthcare provider
Vall d'Hebron Hospital participates in 20 of the 24 European networks as full members since 01/01/2022, being the center in Spain that participates in more knowledge networks. Due to our high degree of specialization, we are key in the fight against diseases that, due to their low prevalence, require a particular concentration of resources and a high degree of knowledge. Vall d'Hebron, thanks to professional excellence, joins a project with the desire to internationalize its experience. This fact consolidates us as a reference center at a European level in care and research in rare diseases, with recognized experience in childhood oncology, rare endocrine diseases, primary immunodeficiencies, rare neuromuscular diseases, rare pediatric kidney and liver diseases, rare inherited metabolic diseases, rare pulmonary diseases, rare anemias, congenital and inherited heart diseases and rare craniofacial anomalies and otorhinolaryngology. Being part of these reference networks will increase the knowledge of Vall d'Hebron professionals, from research and care, and will end up translating into better care for patients. The Vall d'Hebron Campus has more than 100 specialists dedicated to the care and monitoring of rare diseases in adults and children. In total, around 200 rare diseases are investigated, from 26 different clinical areas, and around 250 clinical trials have already been carried out in this field. On the other hand, since 2015, the hospital has had a Rare Diseases Unit, which has developed a comprehensive and multidisciplinary care model for these patients.
Inherited and Congenital Heart Disease Units
The Inherited and Congenital Heart Disease Units at the Vall d'Hebron Hospital are multidisciplinary units attending the above-mentioned rare diseases involving cardiologists, cardiac surgeons, geneticists, pediatricians, gynecologists, psychologists, social workers, and nurses. Patients are referred by general practitioners, other specialists, or even their initiative (phone, e-mail), from the region (Catalonia) or other regions of Spain through the SIFCO system. The initial assessment always includes cardiological (adult or paediatric) and nurse evaluations, and, along with the medical team, the circuit of care is decided. According to the findings and patient needs, genetic analysis is requested and shared with other specialties to complete the study and respond to their needs. When a new diagnosis is obtained, a family screening strategy is defined. The unit gives support (via phone or e-mail) to other specialists attending to the patient who might need information about the disease and/or patient requirements. Monthly clinical sessions are held with the participation of various specialists to discuss complex cases. Our center performs all the diagnostic and therapeutic procedures in the management of these types of patients including percutaneous procedures, the study of arrhythmias (including ablation), and complex surgeries. Our center constitutes a referral area for the referral of complex patients throughout Catalonia and part of the national territory (since it is considered a center of excellence and national reference through CSUR accreditation). To offer continuity to health assistance of the emerging population of grown-up patients, a dedicated Adult Congenital Cardiac Unit (ACCU) was created in 2001. During the last years, HUVH has become a center of excellence and national reference (CSUR accreditation) for the care of neonates with CHD and complex pediatric CHD, pediatric heart transplants, and adults with CHD.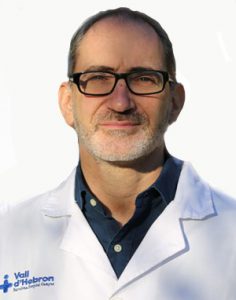 Dr. Jose Fernando Rodriguez Palomares