Bordeaux University Hospital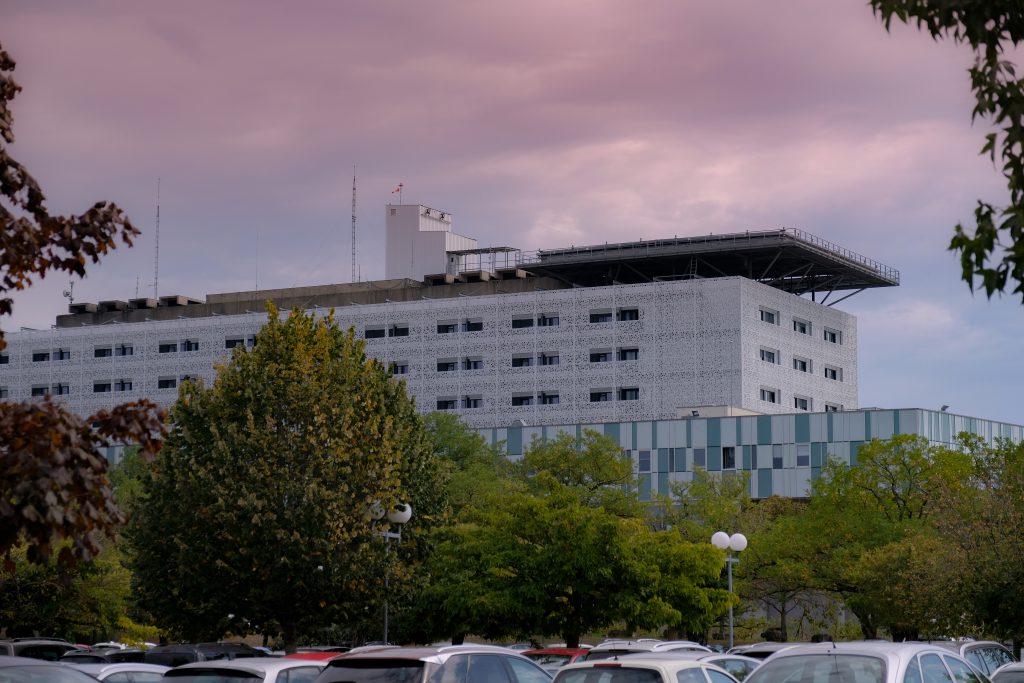 Healthcare provider
As the largest employer in Nouvelle-Aquitaine, with nearly 14,497 employees – including 1,576 physicians – and more than 3,000 beds and places, the Bordeaux University Hospital is both the local public health establishment for the entire population of Bordeaux metropolitan area and the health care center for referrals and expertise for the Nouvelle Aquitaine region.
Ranked first French hospital several times, Bordeaux University Hospital has many centers of excellence, both in terms of care, teaching and research,
– Bordeaux University Hospital is developing a highly specialized care offer, covering all medical and surgical disciplines, relying on a very diversified and technologically advanced platform. It is the main provider of care in the region with each year nearly 1 million patients followed at the CHU, more than 260,000 stays, nearly 538,206 consultations and 10,2894 emergency room visits.
– Teaching is the second mission of the Bordeaux University Hospital, in close association with the University of Bordeaux for the training of nearly 3,000 students in medicine, pharmacy and dentistry each year, and in conjunction with the Conseil Régional Nouvelle-Aquitaine for the training of 2,000 future health professionals in its 14 schools and training institutes.
– The clinical research policy of the Bordeaux University Hospital is closely aligned with that of its partners, mainly the University of Bordeaux.
Centre for rare and complex heart diseases
Our group has been pioneer in cardiac electrophysiology and treatment of cardiac arrhythmias since the 90s. Our specialty has been catheter ablation of cardiac arrhythmias and particularly in patients with idiopathic ventricular fibrillation or Brugada syndrome.
We built a unit to take care of patients with inherited cardiac arrhythmia with specialized cardiogenetic outpatient clinic where cardiologists and geneticists act synergistically. Over the years, we have developed specific therapeutic options for patients with recurrent life threatening arrhythmias. Patients are referred from different countries. We have also developed a high expertise on remote monitoring with more than 6000 patients with cardiac implantable electronic device followed at our center via remote monitoring. Owing to our situation with a full building dedicated to cardiology, we have onsite cardio-pediatrician, pediatric anesthesiologist and pediatric cardiac surgeon that allow us to have a simple and coordinated childhood to adulthood transition and enables us to perform any kind of cardiac intervention at any age.
In term of research, we have actively participated in national and international registries on inherited cardiac disease that allowed collaborative work on rare diseases leading to more than 50 publications on these topics. In 2011, creation of LIRYC research institute (https://www.ihu-liryc.fr/en/) allowed us to perform translational research on arrhythmic diseases going from cell to bedside.
We are also involved in patients and physicians education and information via the French network on inherited cardiac diseases https://www.filiere-cardiogen.fr/ , the LIRYC institute https://www.liryc-education.fr/ and social media (Facebook CRMR Rythmo Bordeaux and twitter @Rythmo_Bordeaux)