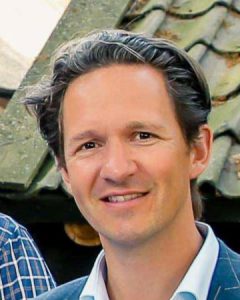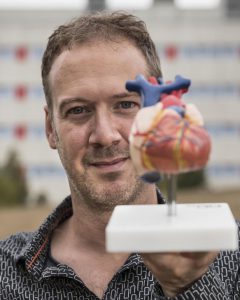 Second contact person: Rogier Veltrop
I, Stefan Bassant, entrepreneur and venture capital specialist, had the idea for LMNAcardiac.org in early 2021. Living with LMNA-related cardiac disease, I realised there was a need to connect the people with the condition and those in a position to help treat it.
Role in LMNAcardiac
Founder
Role in the European Patient Advocacy Group
ePAG member since 2022
Goal to achieve by being an ePAG
Helping each other, raising awareness for LMNA and contribute to research and development.
Contact
Stefan@lmnacardiac.org
Second contact person
Rogier Veltrop
Rogier Veltrop is a cardiovascular researcher who conducts his research at Maastricht University, department of Biochemistry, with a simultaneous affiliation at the university hospital in Aachen. His current focus is on induced stem cells, which Rogier will use to unravel molecular mechanisms in cardiac diseases.
Rogier was awarded an HS-BAFTA award in 2019 and recently a SWOL grant for his research where he made beating heart cells from a tube of blood and will use this method to elucidate pathways and make patient specific therapies.
Previously, he was a researcher at Drexel University in Philadelphia where he worked with Coronavirus. His main research was focused on how coronavirus enters the cell to create an infection. Subsequently, he worked in the Molecular Virology lab at Utrecht University, to aid in coronavirus vaccine strategies.