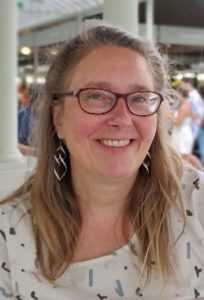 I was born with a congenital heart disease called Tetralogy of Fallot in 1969.
I studied Biology in Amsterdam and am currently working at a major marketing research company, NielsenIQ. I am treasurer of the Dutch foundation Hart4Onderzoek (Heart4Research) since 2021, after joining the organisation in 2018. The foundation collects funds for research targeting adults with congenital heart diseases, particularly targeting research on mental health. In 2018 I also became a member of the ePAG for ERN GuardHeart and soon after joined the ePAG Steering Committee, which I co-chair since January 2023. I am part of the "Working group on Connecting patients with ERNs". My focus is specifically on strengthening the role of patient representatives in the ERNs.
Roles in Hart4Onderzoek
Treasurer and member of the board
Roles in the European Patient Advocacy Group
ePAG steering committee co-chair since 2023
member of the ePAG Steering Committee since 2019
member of the ePAG group for ERN GUARD-Heart since 2018
Goal to achieve by being an ePAG
The most important goals are the formal recognition of our role in the ERNs and a much stronger involvement of ePAGs in defining ERN priorities and ERN Budget proposals. Collaborating and supporting each other will mean we can really move forward, influencing the ERN Coordinators and other organizations to act on the priorities of people living with a rare disease and their families. 
Contact: penningmeester@hart4onderzoek.nl
Second contact person: Dayenne Zwaagman