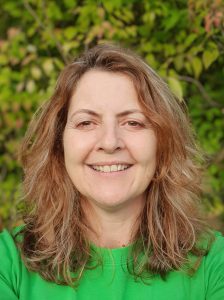 My middle son, Calvin, was identified as having a CACNA1C variant through the DDD Study and 100K GP in 2016 following what was nearly a 10-year diagnostic odyssey. With only 43 known living children and young adults identified globally at that time (a mixture of TS and LQT8 with a few CRDs like my son) I registered Timothy Syndrome Alliance (TSA) as a CIO in the UK in 2019 to raise awareness, improve diagnosis, signpost other families and increase research and understanding with a view to treatments. I'm the chair of the organization.
Our community now has over 110 individuals, the majority have CACNA1C variants but do not have non-syndromic LQT8 or G406R Timothy Syndrome variants. Symptoms can include seizures, intellectual disability, autism spectrum disorder, anxiety, hypoglycaemia and walking difficulty. Individuals can also experience delayed speech, language and motor skills. Some have heart problems separate from long QT syndrome. The severity of CACNA1C-related disorders varies greatly.
The goal of the organization is to increase international awareness of CACNA1C specifically across Europe, learn from other advocates, understand healthcare models and help improve health outcomes for all living with rare diseases.
Role in TSA
Founding member and Chair
Role in the European Patient Advocacy Group
ePAG member since 2022
Contact: sophie@timothysyndrome.org