University Hospital Motol
Healthcare provider: The mission of University Hospital in Motol is treatment of illnesses based on actual pieces of medical knowledge and to provide complex and specialized high quality care for all stages of human life. The mission is summed up in the motto: "serving generations". The main plan of the hospital for future is to make the hospital "flag ship" of Czech health service in general and specialized care. In order to achieve these goals it is extremely important to have an effective plan for operating the hospital, including a plan for increasing the quality of health care. The hospital:
Provides basic, specialized and super specialized health care and services in medical fields in form of outpatient and in-patient care for children, adults and elderly patients

The biggest health care facility in the Czech Republic

Is built in two single blocks that are connected together as well as few separate pavilions

Has 2,410 beds

More than 860,000 people per year are treated as outpatients

More than 70,000 people are treated as in patients

Has more than 5,000 employees
Centre for rare and complex heart diseases: Children's Heart Centre, 2nd Faculty of Medicine, Charles University in Prague and Motol University Hospital is a national tertiary referral centre that takes care of growing and developing patients from prenatal age up to the age of 18 years who suffer from congenital and acquired diseases of the heart and great vessels, including arrhythmias and chronic heart failure. The centre also takes part in diagnostics and treatment of adults with congenital heart defects. The care provided includes:
Non-invasive and invasive diagnostics and medical treatment of heart diseases including prenatal diagnostics and therapy.

Full range of open-heart and close-heart cardiac surgery for congenital and acquired heart diseases including those with the most complex anatomy, short- and long-term mechanical circulatory support and heart and lung transplantation. On average, 500 patients ranging from immature neonates to adults with congenital heart defects are operated each year.

Wide spectrum of catheter interventions, such as valves and vessels dilations, septal defects and aberrant vessels closure and ablations of arrhythmogenic substrates (on average 250 procedures per year).

Large arrhythmia clinic including pacemaker and implantable defibrillator implantation and follow-up, diagnostics and management of inherited arrhythmia syndromes with respective molecular genetic work-up and family phenotyping and genotyping.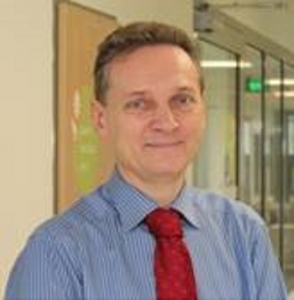 Prof. Dr. Jan Janouŝek is a paediatric cardiologist, cardiac electrophysiologist and the representative member of the University Hospital Motol in ERN GUARD-HEART.