Lithuania: Hospital of Lithuanian University of Health Sciences Kauno Klinikos, Kaunas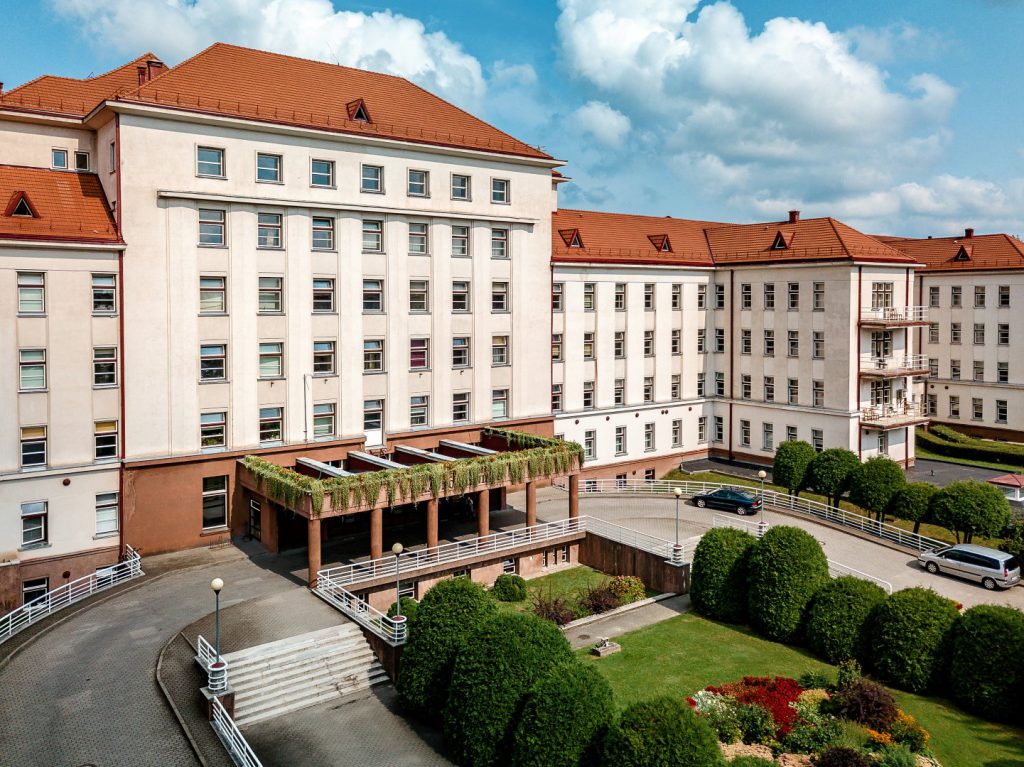 The Hospital of Lithuanian University of Health Sciences Kauno klinikos is the largest tertiary level university multi-profile healthcare institution in Lithuania. In 2012 the Hospital was nominated as one of the two National Competence Centers providing specific consulting and management services for both pediatric and adult patients with rare disorders.
The Center for Rare Cardiovascular diseases at the Hospital of Lithuanian University of Health Sciences has been labelled since 2016. The clinical work – diagnostics and treatment – is performed at the Department of Cardiology and covers over 42,000 outpatient appointments annually admitting over 6.500 inpatients per year. The Center closely collaborates with the Institute of Cardiology and the Department of Cardiac, Thoracic and Vascular Surgery. A total number of cardiac surgeries exceeds 3.000, with over 900 cases per year of complex cardiac surgery conducted with artificial blood circulation. The Head of the Department prof. Rimantas Benetis is a world-renowned expert in the field of valve reparative surgery, coronary bypass surgery and in surgery for hypertrophic obstructive cardiomyopathy. The Division of Cardiac Arrhythmias including electrophysiological laboratory is one of the first institutions in Lithuania, where surgery of complex cardiac arrhythmias and implantation of pacemakers have begun in 1963. Nowadays the center provides a full multifactorial evaluation and interventional treatment program in order to diagnose and treat rare and complex arrhythmic disorders for patients of all ages. The Center provides clinical expertise in the management of inherited heart muscle disorders, metabolic and neurological disorders with cardiovascular manifestations, complex and rare congenital heart disease, heart tumors, terminal heart failure. The multidisciplinary team of professionals provides access to specialized medical, surgical and electrophysiological assessment and treatment of the aforementioned disorders. The Center provides surgery for benign and malignant heart tumors, and together experts in cardiology, oncology and radiology take part in the multidisciplinary team for management of patients with heart tumors. For the end staged heart failure patients, implantation of ventricular assist devices, heart and complex of heart and lung transplantations are performed at the Center and this Center is the only center in Lithuania performing lung and complex of heart and lung transplantations.
The Center is a teaching center, also actively participates in national and international registries and implements scientific projects in the field of rare cardiovascular diseases.
Head of the Center is prof. Eglė Ereminienė. Areas of interest are rare myocardial diseases, heart tumors, pulmonary hypertension, valvular heart diseases, expertise in noninvasive cardiac and vascular imaging.