Clinical Scientific Institutes Maugeri IRCCS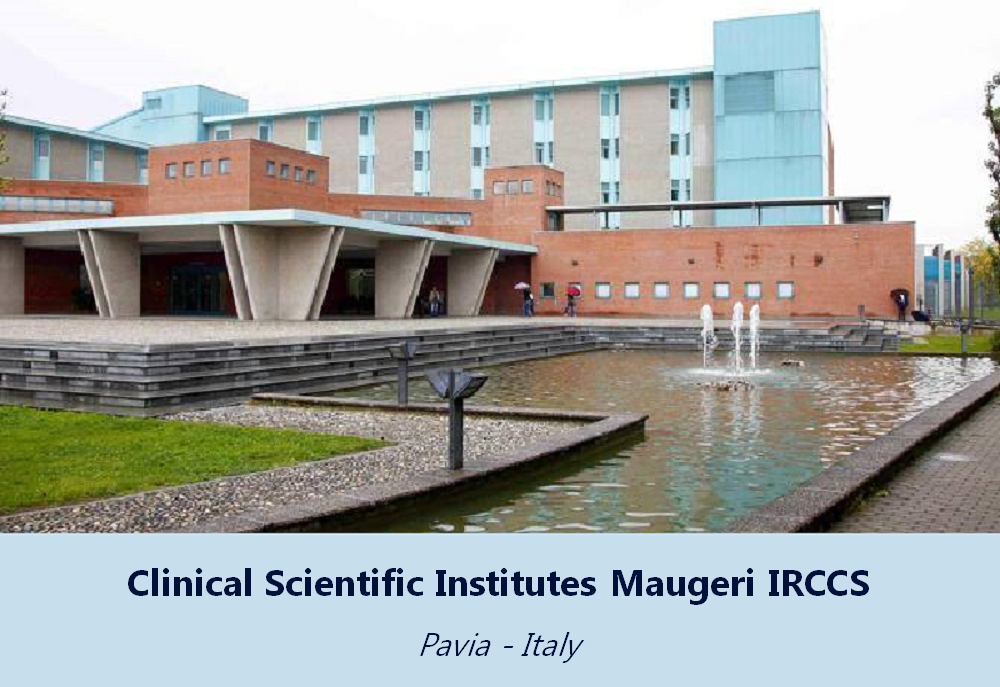 Healthcare provider: The Clinical Scientific Institutes Maugeri (ICS Maugeri) is a group of twenty hospitals spread on entire Italian territory devoted to different areas of healthcare including cardiology, oncology pneumology and advanced rehabilitation medicine. The ICS Maugeri is an accredited research hospital (IRCCS) from the Italian Health Ministry. Since 1965 when the first ICS Maugeri public hospital was built in Pavia the mission improving citizen healthcare and quality of life has been pursued by teams of experts. Training of healthcare providers is well part of this mission at all levels. The ICS Maugeri hosts the students of the Medical School of University of Pavia and it is also a provider of continuing medical education through the "Centro Studi Maugeri" a dedicated infrastructure that organizes courses and practical training for doctors, nurses and physiotherapist. The clinical research include participation and organization of clinical trial supported by an in-house clinical trial centre, epidemiological registries and experimental research with a specific focus on neurology (neurodegenerative diseases) cardiology (cardiovascular genetics), oncogenetics and robotics applied to rehabilitation.
Centre for rare and complex heart diseases: The Molecular Cardiology Unit directed by Silvia G. Priori since 1998 carries out clinical activities, epidemiological and experimental research in the field of hereditary heart diseases with a particular focus to arrhythmogenic diseases and sudden death, for which  the group represents a national referral centre  with internationally recognized expertise. At the Molecular Cardiology Unit outpatient clinical service patients are referred for diagnosis and management of inherited arrhythmogenic diseases such as Long-QT syndrome and short QT, catecholaminergic tachycardia, Brugada syndrome and cardiomyopathies such as arrhythmogenic right ventricular cardiomyopathy, and hypertrophic cardiomyopathy. Patients are seen daily for diagnostic work up risk stratification and therapy management. Genetic counselling is also available and interconnected with a dedicated clinical genotyping service. This  clinical service is a ISO/VISION quality certified facility. The research activities span from basic and clinical research, genotype-phenotype correlation to animal models and gene therapy. Medical education is part of the regular activities of the group. In addition to teaching at the school of Cardiology and medical School  of the University of Pavia a 'special attention is given spread the culture on cardiac genetic disorders and the basic knowledge for the interpretation of genetic testing. This type of activity is carried out both at the international level, with the publication of documents deriving from Task Force specifications, and with the organization of courses. The team hosts students for thesis and junior graduates in Medicine and Biology.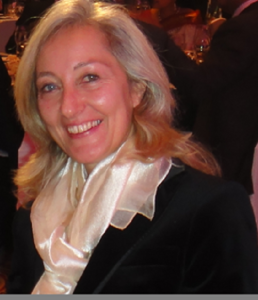 Prof. Dr. Silvia Priori (↑) and Prof. Dr. Carlo Napolitano (↓) are cardiologists and the representative members of the Clinical Scientific Institutes Maugeri IRCCS in ERN GUARD-HEART. They are leading the Thematic Area "Familial electrical diseases in adults and children" of ERN GUARD-HEART.