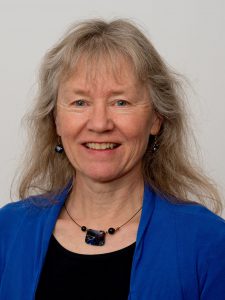 I founded ARVC-Selbsthilfe (a German ARVC patient organisation) together with several family members in 2013 after the sudden cardiac death of my daughter Judith at the age of fourteen. In 2018 I became chair of the registered non-profit organisation ARVC-Selbsthilfe e.V. and joined the ePAG of ERN GUARD-Heart. I am also member of the Cardiomyopathy Patient Council of Global Heart Hub, an international Umbrella Organisation for all heart diseases.
By education, I am gynecologist. Being a doctor helps me understand the heart disease and makes me able to facilitate communication between doctors and patients.
My hobbies are photographing, classical music (concerts, opera), choir singing, and travelling.
It´s my big aim is to make people aware of ARVC and other genetic heart diseases and to prevent sudden cardiac death in other families.
Roles in ARVC-Selbsthilfe
Founding member in 2013
Chair (since starting as a non-profit organisation in 2018)
Contact person for clinicians and the scientific board
Counselling and grief support for patients and families
Roles in the European Patient Advocacy Group
Chair (since 8/2019)
Steering committee member (since 10/2021)
Member (since 10/2018)
Member of working groups
AMEQUIS Task Force
Rare2030
ERN transversal working group for pregnancy and family planning
Goal to achieve by being an ePAG
Mobilize the rare disease community
Strengthen the patient voice
Build up a good relationship between experts for rare heart diseases, patients and patient organizations
Contact: ruth.biller@arvc-selbsthilfe.org